About Us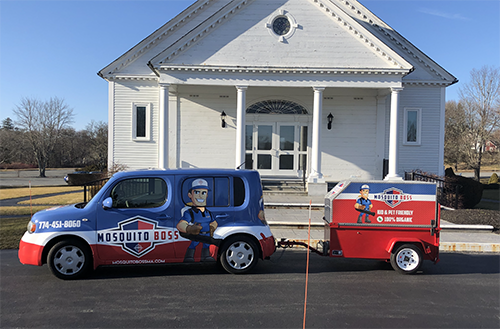 Mosquito Boss is a family owned and operated mosquito and tick control company. As lifelong residents of SouthCoast, MA, we are committed to controlling outdoor pests by using safe, EPA approved products and proven techniques.
Our goal is to keep families in our community safe… safe from the dangers of mosquito-borne and tick-borne illness… and safe from harsh chemicals.
Our products will kill mosquitoes that are present at the time we spray and then create a barrier repelling mosquitoes for up to three weeks. All of our treatments are EPA approved. We use an effective formula that is milder that DEET.
We are fully trained licensed and certified pest control experts.